Audit Services and Assurance Practitioners in Melbourne
Kingston Knight Audit are leading providers of specialised, disciplined, efficiency-focused audit services and assurance practitioners in Melbourne.
Informed by decades of collective experience as financial management professionals, Kingston Knight Audit is a natural choice for organisations, companies, and other entities looking for the best specialised audit services in Melbourne. Our comprehensive suite of professional services allows us to satisfy your unique audit and assurance requirements.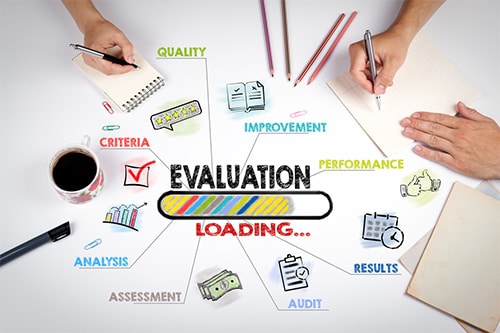 Client-Focused Services from Our Independent Melbourne Auditors
The Kingston Knight Audit team provide your company, fund, or organisation with comprehensive, disciplined Melbourne audit services including:
Auditing and Assurance Services
Auditing and assurance services from Kingston Knight Audit match the knowledge, skills and experience of our Melbourne auditors with the unique requirements of your organisation. Every organisation is different, and we account for this by meeting your audit and assurance needs in-line with your financial position and organisational circumstances.
Our experience in corporate finance enables us to deliver the kind of services that are about far more than ticking a regulatory box. We establish a professional relationship the client whilst maintaining our independence and integrity as registered auditors.
Contact us for a free consultation and explore the many benefits you and your organisation stand to gain by engaging a leading Melbourne auditing and assurance firm.
Compliance Audit Services
Kingston Knight Audit delivers targeted Melbourne compliance audit services to ensure that your business, organisation, fund or other entity meets its regulatory and other compliance requirements.
Allow us to manage your compliance requirements and ensure the details and implications involved in the process are communicated in plain language along with comprehensive advice relevant to our findings. When you use our compliance audit services, Kingston Knight Audit the audit requirement that previously was a hurdle becomes an asset your organisation can depend on moving forward.
Audit of Financial Statements Services
Our Melbourne auditors are accredited to perform your annual audit of financial statements. Contact us with your timeframe for the audit and review of your financial statements, our auditor's report and its comprehensive analysis and assurance opinion will be delivered on-time every time.
Develop the integrity of your organisation in the eyes of stakeholders by engaging the experts at Kingston Knight Audit for your audit and review of financial statements. Our independent auditors leave no stone unturned in the deliverance of assurance that your stakeholders need to make the right decisions.
Trust Account Audit Services
Kingston Knight Audit's trust account audit services are designed to assess the integrity and compliance of professional trust accounts that hold client moneys. Our trust account audit services provide an undeniable benefit to professionals by ensuring that your trust account is transparent and effective in its management of clients' funds.
So don't settle for less by obtaining a trust account audit that merely checks the boxes, contact Kingston Knight Audit to see how we can help make your trust account work best for both your firm and your valued clients.
Internal Audit Services
For internal audit services that improve the sustainability, value, and efficiency of your organisation, Kingston Knight Audit is a natural first-choice. Based on the requirements and circumstances of your organisation, our Melbourne auditors complete and provide detailed risk-reviews and internal-control reviews to strengthen its capacity to achieve key performance indicators and reach financial or operational targets.
So don't miss the opportunity to ensure that your vision is realised, contact leading experts in Melbourne internal audit services today at Kingston Knight Audit.
SMSF Audit Services
The ASIC-approved SMSF audit services delivered by our Melbourne SMSF auditors ensure that the compliance, performance, and management of your self-managed super fund meet the required standards.
Our SMSF auditors in Melbourne provide the analysis and objective opinion required to make the most of your self-managed superannuation fund. We take the time to complete a rigorous SMSF audit and deliver a detailed report, delivering expert advice that could make all the difference when it comes to retirement.
Forensic Audit Services
Proud of our expertise in financial forensics services, Kingston Knight Audit offers outstanding litigation support and expert testimony you can rely on during legal proceedings.
Our team includes qualified forensic accountants and private investigators who help you obtain the evidence you need to progress your case. By combining our professional knowledge and experience with first-class customer service and communication skills, we take the burden off you during the litigation or dispute resolution process.
Contact Our Melbourne Auditors Today
Contact our Melbourne auditors today for your free telephone consultation and find out what our services can do for you and your organisation. Kingston Knight Audit go beyond excellence in audit and assurance services by providing customer service and communication that ensures a mutual and productive engagement when you contact us. To learn more about our range of audit and assurance services in Melbourne, contact Kingston Knight Audit today.
Call us: 03 9088 2242
Email us: audit@kingstonknightaudit.com.au