Why Kingston & Knight Audit?
Find out why Kingston & Knight Audit is a leader in financial auditing and assurance services in Melbourne, and learn what to expect when you engage our Melbourne auditors. We promise client-oriented service and outcomes that match your vision, objectives, and the unique nature of your operations and financial circumstances.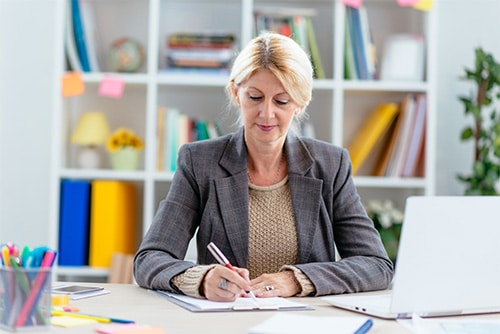 Are you searching for the right audit and assurance services for your business, organisation, or entity? Search no further because our Melbourne auditors have you covered through their decades of collective experience and qualifications in investigative auditing and forensic financial services.
About Our Melbourne Auditors
The team here at Kingston & Knight Audit is characterised by our decades of solid experience in financial services as well as youthful energy and determination in equal, complementary measure. We combine our commitment to best-practice financial services and auditing procedure with a truly unique customer service approach. Our Melbourne auditors understand the differences that make each client unique. We know how best to tailor our financial services and approach to auditing in-line with the individual circumstances, goals and vision of each new client.
Kingston & Knight Audit has sprung from the strong demand for the expertise of our audit practitioners with regard to forensic audit services, investigative accounting, and auditing of trust accounts and self-managed super funds. To better match the expectations of our clients and to deliver outcomes through practice built upon our strengths, we have tailored our financial services to suit our reputation as leaders in Melbourne audit services.
So, why Kingston & Knight Audit? Because you can rest assured that we take your financial audit requirements and/or obligations as seriously as if they were our own.
Accountability, fairness, and friendliness
Unlike larger corporate financial services providers, Kingston & Knight Audit offers the opportunity for clients to get to know their audit practitioner. We emphasise the role of communication in delivering the best outcomes for all concerned, and strive to keep you abreast of the important details relevant to your financial position.
Perhaps the most significant and immediate benefit that comes with using a smaller financial services firm such as Kingston & Knight Audit, is there is much less confusion about what you are going to pay for. We have the capacity to get to know our clients, and understand that our services rely on direct and honest communication. When you engage our Melbourne auditors, you never need to worry about overcharging or paying for services that you don't need. We take the time to get to know you, your needs, and your expectations.
Part of this approach to audit services is our uncompromising commitment to the independence and integrity of our Melbourne auditors. Don't worry, this doesn't mean that we are cold and distant in our approach to customer service. The independence and professionalism of our auditors are what enable us to deliver you the best results.
What We Do
Our Melbourne auditors are experienced, qualified financial services professionals with expertise in financial reporting compliance, auditing, and forensic accounting. As required by law, our Melbourne auditors are accredited assurance practitioners who adhere to best-practice procedures and legislative requirements such as those set out in the Auditing and Assurance Standards.
Professional accreditation is key to the delivery of audit and assurance services, as it ensures that audit practitioners are independent and adhere to an objective, transparent audit procedure.
In Australia, some organisations, enterprises and entities are legally required to submit to regular audits as part of their financial reporting obligations. For example, listed companies (as well as non-listed companies over a certain size) are required to engage an independent audit and assurance practitioner who performs a review of their financial statements as well as a complete audit each financial year.
The purpose of these requirements is to ensure transparency in the governance and operation of listed companies and other entities that receive special status or rights under the law. In return for legal recognition of an entity's independence from individual stakeholders, these entities must demonstrate that their financial reporting is conducted in a way that presents a true and fair depiction of the entity's financial position.
The Auditing and Assurance Standards is the legislation in which these requirements are laid out and through which they are enforced. Minimum standards with regard to audit and assurance practice are also described in The Standards, and it is these standards that are adhered to by accredited audit and assurance practitioners such as Kingston & Knight Audit.
If you are still undecided about whether to engage Kingston & Knight Audit and our team of experienced, dedicated Melbourne auditors, call us today on 03 9088 2242  for a free telephone consultation. Alternatively, you can email us via audit@kingstonknightaudit.com.au. For those still asking why Kingston & Knight Audit?, the answer is just a phone call or email away.